About me
After training as a business translator (D/E) and obtaining a diploma from the German Chamber of Industry and Commerce (IHK), I studied Communications, Political Science and Cultural Anthropology at the Johannes Gutenberg University Mainz and graduated with a Magister Artium degree. I am also a member of Germany's Federal Association of Interpreters and Translators (Bundesverand der Dolmetscher und Übersetzer e.V. (BDÜ)).
Parallel to my university course, I completed a diploma in "Journalism and Newswriting" at the London School of Journalism and qualified with distinction. During my studies in Mainz, I was asked by academics at the Institute of Communications and the Department of Anthropology and African Studies to proofread scientific texts in my native language English or to translate them from German into English for presentations and publication. I continue to work as a scientific editor and translator mainly in cultural anthropology.
read_on
I began my career as a news editor at Deutsche Presse-Agentur dpa in Hamburg in 2001. About a year later (July 2002), I gained a permanent position as a News and Feature Editor when the English Service relocated to Cork, in my native Ireland. There, I was responsible for editing and translating reports filed by the English Service's correspondents and reporters all over the world for accuracy, factuality and adherence to in-house style. I also have written news and reports on political, economic and cultural issues as well as on movies including the Cannes International Film Festival. This is in addition to travel reports and illustrated features on environmental issues and architecture.
This position was followed by my work as a translator at Deutsche Welle TV in Berlin. There I translated and updated news from German to English for the main news programme called Journal. My work also consisted of editing film reports.
For several years, I have worked as a translator and as an editor for cultural anthropologists in Mainz, Frankfurt am Main, Berlin and Bayreuth among other places. Since 2015, I have been Editor-in-Chief and translator of the "Hamburg News" web page.
less_text
Proofreading
I accompany and proofread dissertations, scientific conference papers and presentations. I also offer my expertise for essays, theses and non-fiction in English (BE and AE). Of course, I do not change the content of the text and I strive to ensure that my corrections match your ideas, style and tone.
This includes proofreading your texts in terms of:
• Spelling, grammar and punctuation
• Style and phrasing
• Precise use of terms
• Text flow, structure, coherence, consistency and logic
• Compliance with scientific standards and the respective style guide
I would be delighted to give you a non-binding cost estimate based on your documents.
Translating
In keeping with my degree as a business translator and my native language, English, I translate news and scientific articles from German to English only (not English to German).
Writing
I research and write reports and features on topics of your choice, e.g. about film, energy, e-learning, travel and energy.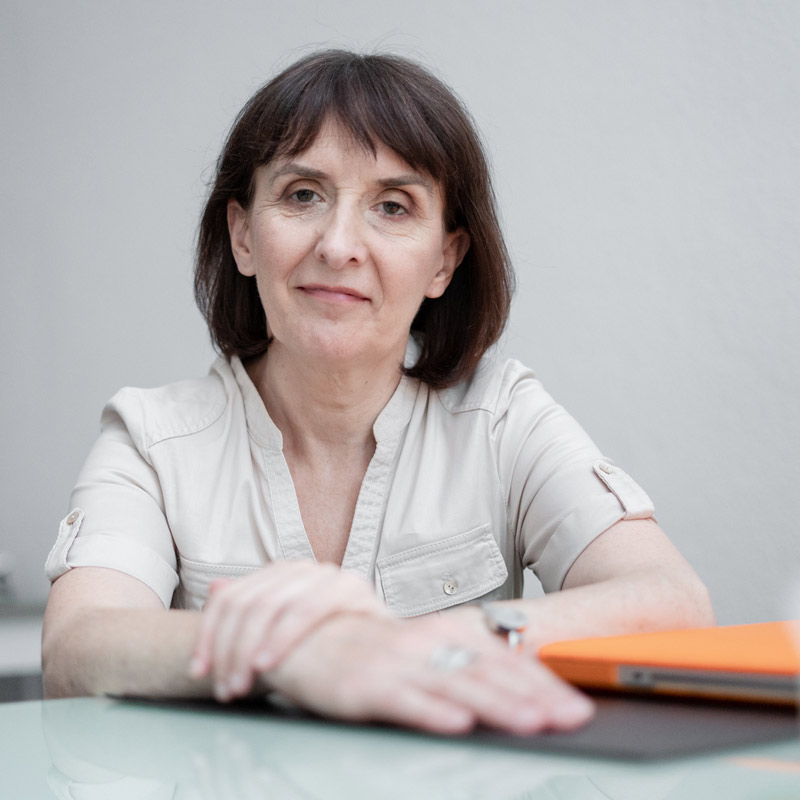 Portfolio
My portfolio is characterized by creativity, diversity of topics and flexibility. It includes a selection of reports, edited texts and collaborations with academics, ministries and museums. The following samples illustrate my work:
References
"Pauline has been helping me for years with copy editing academic texts -from papers to my dissertation. Her support is great, her corrections meticulous. She makes significant improvements to legibility and often helps at short notice when deadlines are imminent."
"Over the past six years, Pauline has worked with us on over 170 projects. She is a great, conscientious, professional and reliable translator for German to English texts. We look forward to working with her again as projects arise."
"Pauline has written dozens of features on travel destinations, architecture, exhibitions and films for dpa's Illustrated Features Service. Her stories are lively and engaging to read and they appeal to readers all over the world."
Clients
Contact
Do you have any questions about my services or would you like a non-binding offer? I look forward to hearing from you in writing and/or to your telephone call.
Tel: +49 (0) 30-609 327 35 | Mobile: +49 (0) 176-2498 3828 | E-mail:info@pauline-bugler.de